High-tech SOCSIL N
2
O plants, guarantee an optimum production of nitrous oxide.
The Industrial Equipment activity is based on a network of international producers and Linde's proprietary know-how.
An efficient world-wide after-sales service assists, supports and upgrade for all users.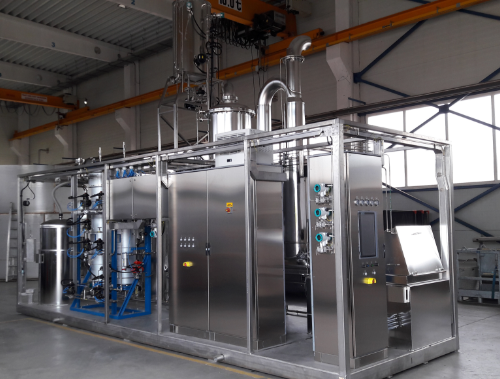 From the beginning more than 150 plants (since 1950). Linde Hungary, SOCSIL type N2O plants in more than 60 countries.
Request for quotation 2...6 weeks
Technical discussion (Scope of supply) / Pricing
Offer / Purchase order / LOI (Letter of Intent)
Contract
Manufacturing 20...52 weeks
Equipment and parts manufacturing & assembly
FAT (Factory Acceptance Test) 1…3 weeks
Packing Delivery 1..6 week
Commissioning -SAT (Site Acceptance Test) 2...6 weeks
Erection / Connection 1…5 weeks
Check / Tests 1…3 weeks
Start-up / Test run 3…10 days
Final Acceptance
Guarantee 12-18 months
Mechanical- & performance guarantee Extendable according to agreement
Aftersales / Support
Continuous engineering support and spare parts are provided based on the Service Level Agreement, ensuring help in case of any issue.